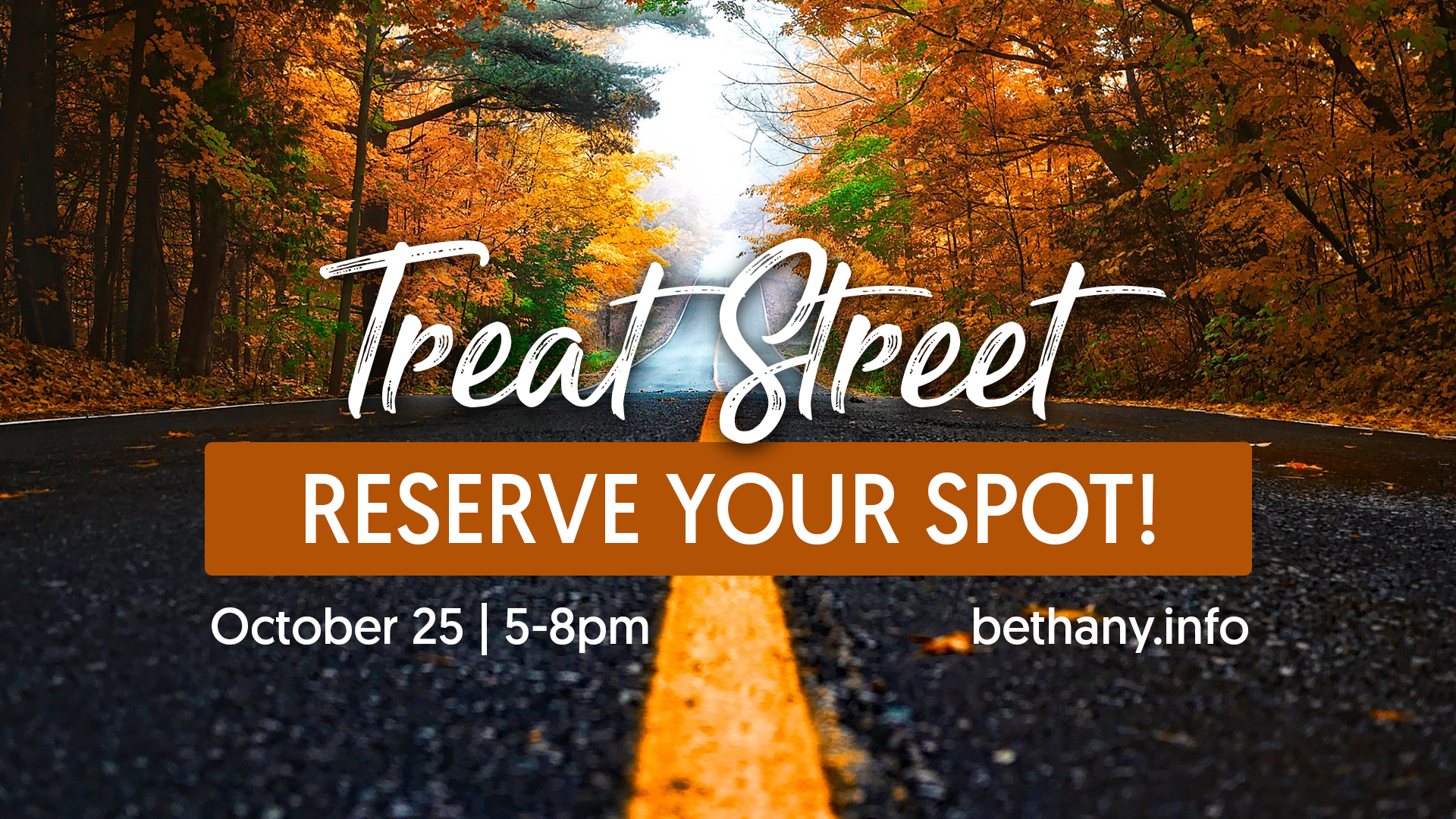 Treat Street – Reserve A Time Slot!
Bethany Treat Street is coming up soon and Registrations are now open for our Bethany Church family.
Click below to reserve a time slot where you can take your kids through our drive-through trick or treat experience.
Reservations will open to the public on Monday, October 12, so be sure to grab a time slot before they're gone!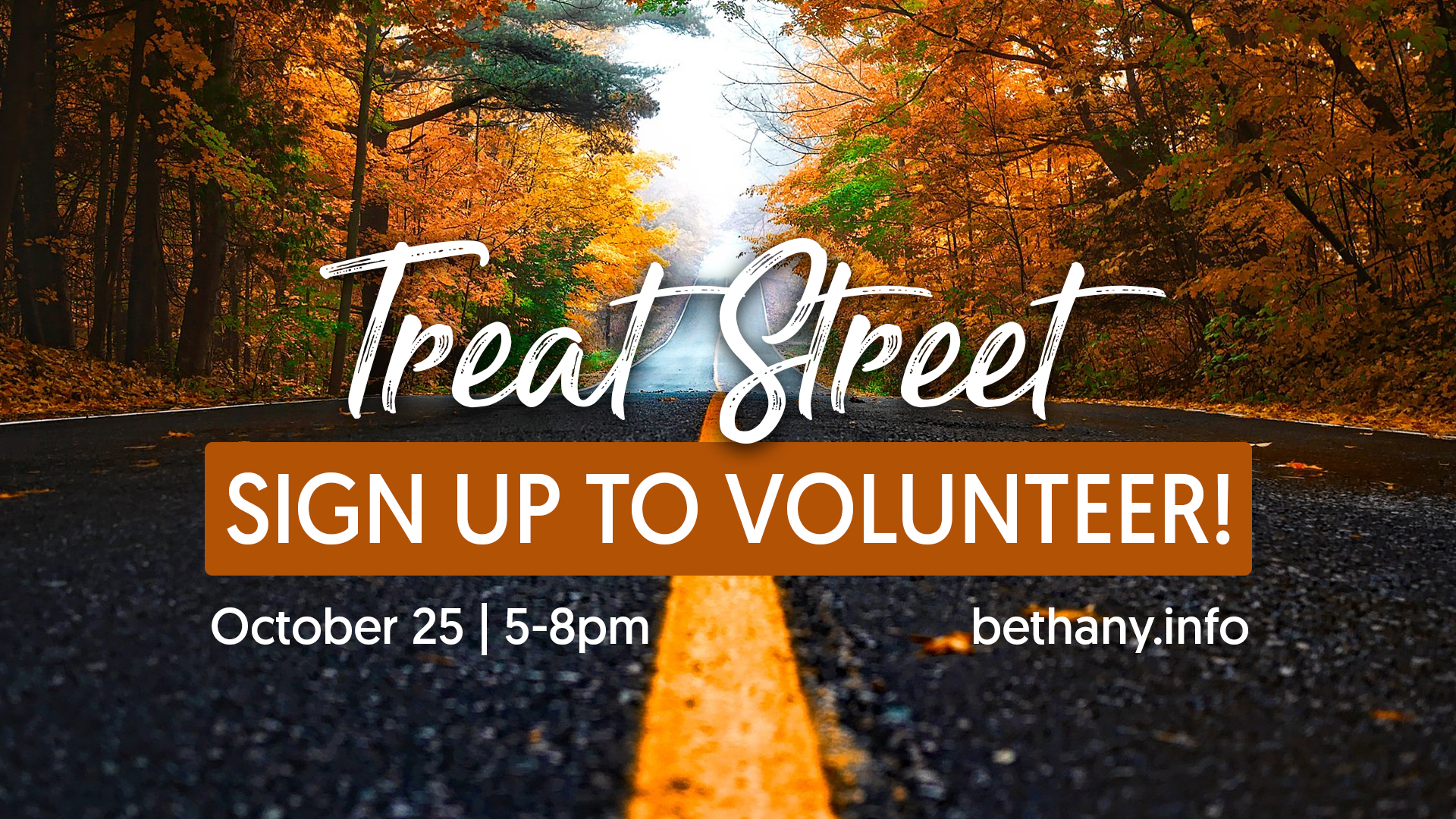 We are so excited to offer our first ever Treat Street – a drive through trick-or-treat experience for our community on October 25th.
This unique event has the potential to bless hundreds of families with a fun and safe experience they won't soon forget.
We need your help to make this a success!
Volunteers can help with stations, parking, registration, candy and more.
Click the button below to find out more and to volunteer for Treat Street 2020.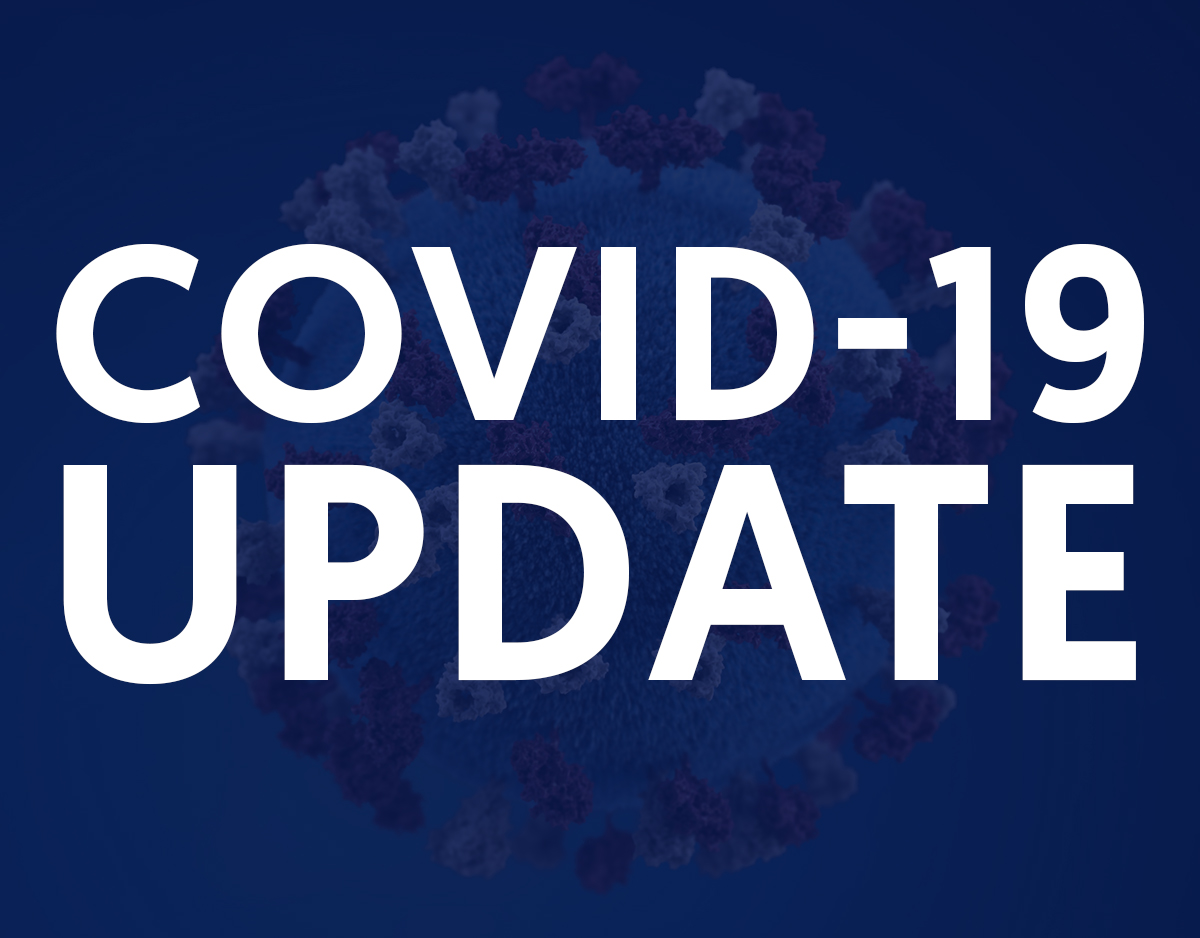 Visit our main website for more information related to online services, kids activities, students opportunities and more.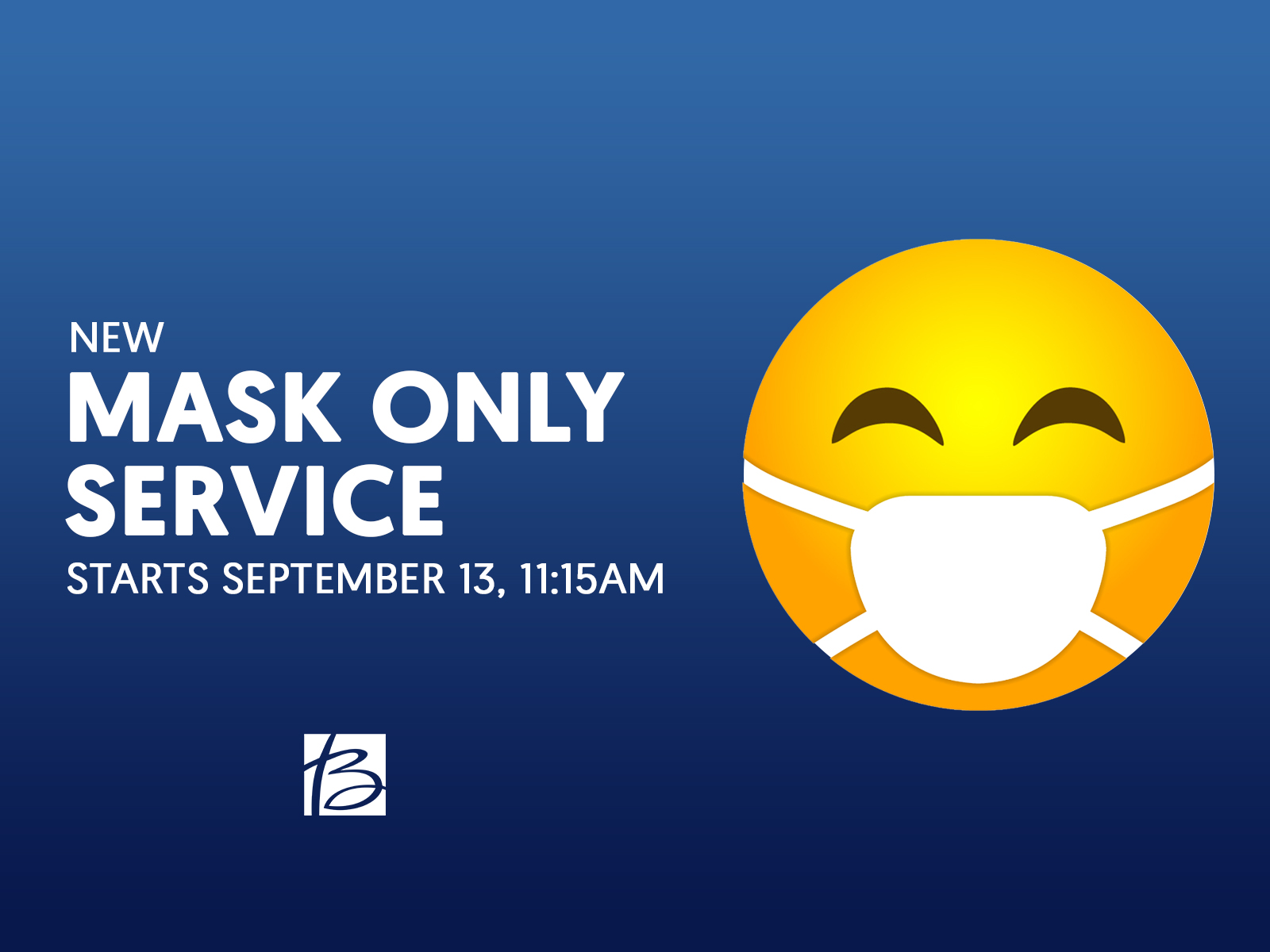 UPDATED FOR SEPTEMBER & OCTOBER
Beginning September 13, we will have a social distance service at 9:00 and a Mask Only service at 11:15am. We will also have TWO online services at 9:00 & 11:15am.
The following are guidelines and specifics for our services.
(This page will be updated frequently, so be sure to check back here if you have any questions about our plan to re-open.)
KIDS & STUDENTS UPDATE:
1. Bethany Kids will meet in the Kids Wing on Sundays, but in a limited capacity.
2. Bethany Students will are meeting on Wednesdays from 6-8pm.
3. We will still offer Kids and Student activities online as well.
4. CLICK HERE for our new pick up and drop off procedures.
BETHANY GROUPS UPDATE:
Most of our Groups are meeting in person. A few groups are meeting online. Connect with your Group Leader to find out your schedule. If you are new to Bethany, click here to discover our groups and what they offer.
9:00AM SERVICE: (Social Distance)
1. Practice social distancing.
2. Refrain from hugging, shaking hands, etc.
3. We encourage you to wear a mask but it's not required.
4. Don't gather in the lobby for extended periods of time.
5. Use the provided hand-sanitizer to wash your hands frequently.
11:15AM SERVICE: (Mask Only)
1. Wear a mask while on campus. (Ages 3 & up)
2. The lobby will be a Mask Only Area starting at 11:00AM.
3. The lobby, kids areas & Worship Center will be sanitized after the 9am service.
4. Practice social distancing.
5. Refrain from hugging, shaking hands, etc.
6. Don't gather in the lobby for extended periods of time.
7. Use the provided hand-sanitizer to wash your hands frequently.
WHAT WE WON'T OFFER DURING THIS TIME:
1. Coffee or snacks (You may bring your own.)
2. Water fountains (We do have bottled water for you!)
A FEW SPECIFICS TO KNOW:
1. We ask families to sit together.
2. If you are not feeling well, or vulnerable to COVID-19, please stay home and enjoy the services online.
3. Doors will be propped open if possible and our greeters will not make contact with you and they won't hand you anything.
4. We will not pass the offering plate. Buckets will be located at the back of the sanctuary and in the lobby where you can give. (You can always give online.)
5. Masks are encouraged at all times to protect others – especially our older attenders.
WORSHIP WITH US ONLINE EVERY SUNDAY!
If you are unable to attend, you can worship with us online every Sunday at 9:00 & 11:15am! Join us on Facebook or Youtube.
OUR CLEANING PROCEDURES:
* Our cleaning company has taken extra steps to clean our campus
* Carpets cleaned
* Floors waxed
* Pews and chairs in sanctuary & lobby sanitized
* Door handles sanitized
* Kids wing deep-cleaned
* Bathrooms sanitized
* All surfaces that have been used will be cleaned after both services
* All volunteers and staff will have their temperature checked when they arrive on campus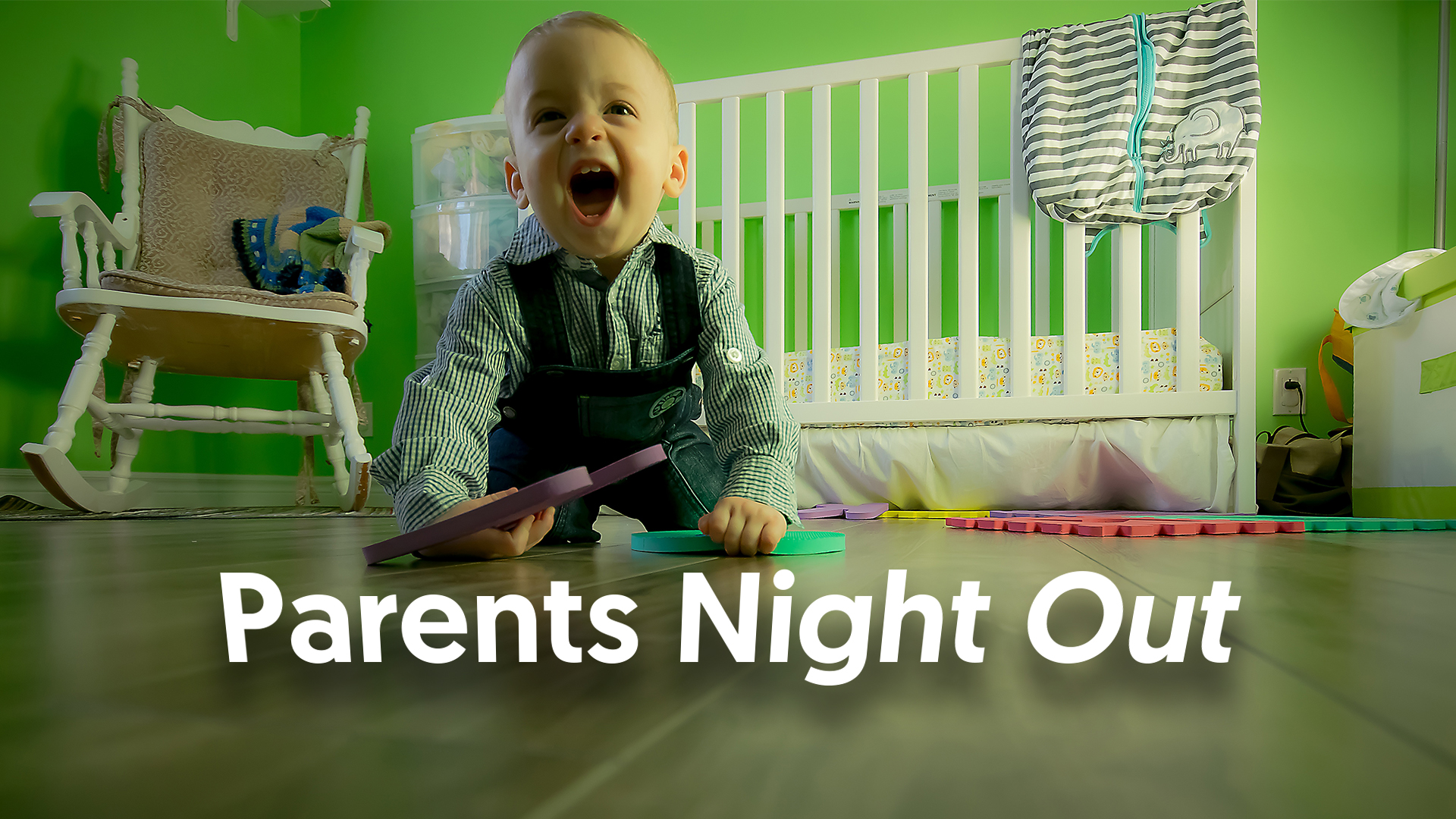 Parents Night Out – FREE!
While you have a night out, let your kids have a fun night in!
Bethany Kids is hosting our first Parents Night Out event on Friday October 23, from 5:30-9:00pm. This is a free event for Infants-5th Grade.
We'll provide dinner, games, movies and fun for your kids while you take the night off.
Drop off will begin at 5:30pm at the Bethany Kids check in desk.
You must be registered for this event as we have limited spots available.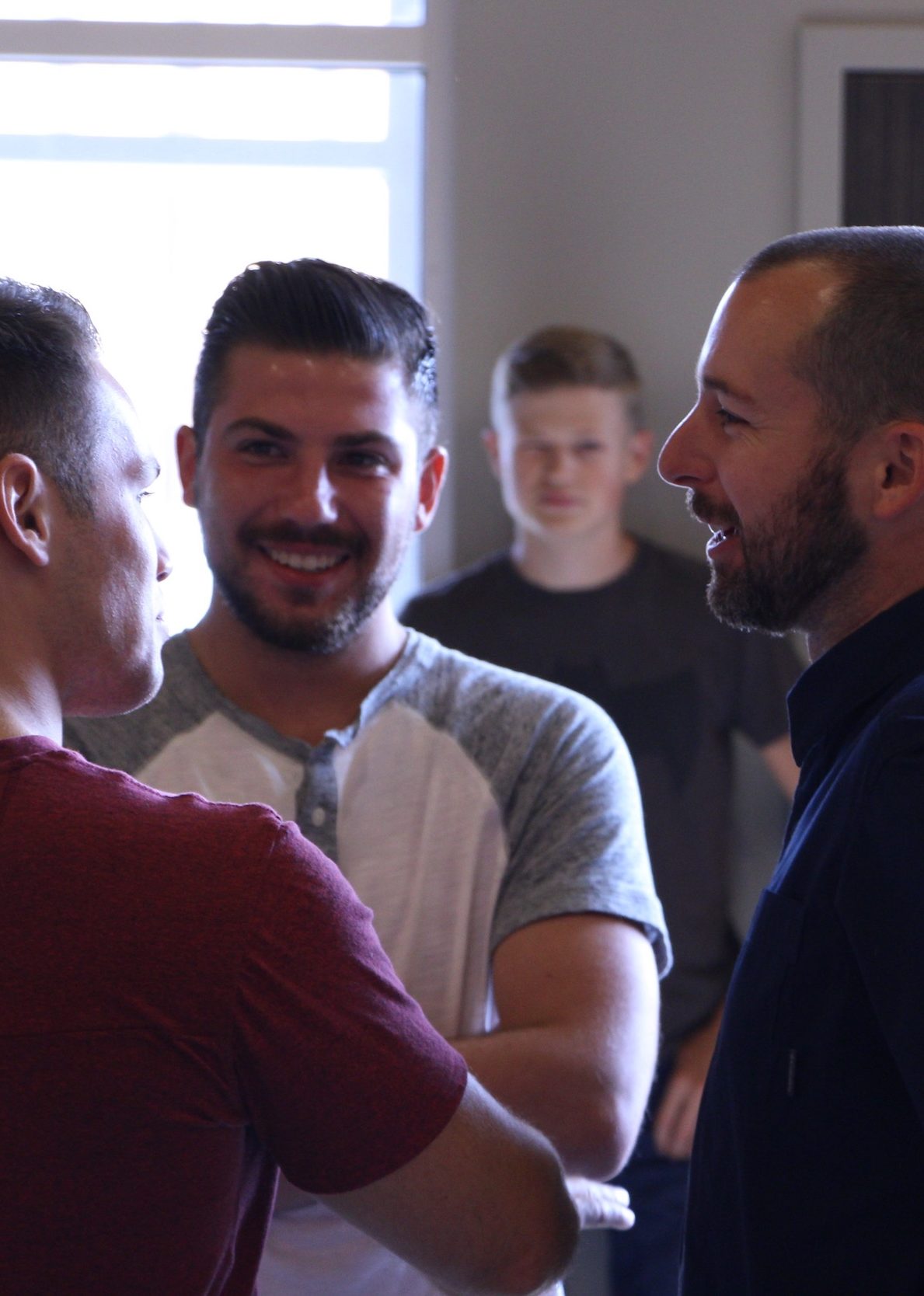 Bethany Groups are smaller groups of people that meet together to study God's Word, share in life's struggles and celebrate life's joys.
If you aren't a part of a Bethany Group, we encourage you to check out the groups we offer. We believe there is a group for you and when you get connected, your life will never be the same.
Why Should I Join a Bethany Group?

Community
We need each other. That's how God created us. You'll never be alone when you're a part of a Bethany Group.

Bible Study
God's Word is the bread of life. We need it to face the troubles of life. Your group will dive deep into scripture to discover how it applies to us and helps us live better lives.

Encouragement
Life can be hard. Having a group of friends around you when the tough times come help to lessen the load. Your group will encourage you, pray for you and be there when you need it most.
You can give online anytime by visiting this link. This is a secure site. Your account number is not stored on our servers.
You can make a one-time donation using a debit or credit card or ACH (bank-to-bank) transfer.
With an account you can also set up a reoccuring gift, so you don't have to worry about remembering to give each month.
Click Here for FAQs about giving online to Bethany Church.
The fastest way to give is by sending a text message! Just send any amount with the dollar sign ($) to "84321". If it's your first time, you'll be prompted to set up your account through a couple of texts. It will take about 2 minutes.
After you're set up, save the number to your contacts as "Bethany Text Giving". The next time you want to give, simply send a text with an amount ($50) and your donation will be automatically drafted from your checking account. That's cool!
During all of our worship experiences, we give our regular attenders the opportunity to give back to God a portion of what He's given us. If you'd like to give with cash or check, simply place it in the offering envelope (there's some in the seat back pockets), fill out your information and drop it in the offering when it comes by.